[accent]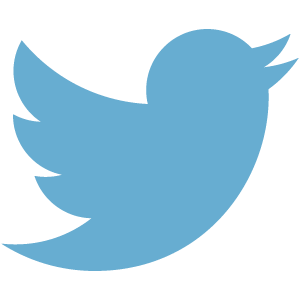 Most attendees of Pubcon 2012 at the Las Vegas Convention Center had a smartphone in hand, one ear on the speakers, and fingers tweeting away real-time comments and quotes from sessions, keynotes and parties. This definitely isn't anything new. However, I wanted to share some of the best quotes from sessions and panels from this year's conference to convey that you really can attend and learn from any convention with merely a 140 character limit![/accent]
Like most conferences, the week started out with an intense day of training programs; this year the day was dedicated to pay-per-click (PPC) and landing page optimization, social media marketing, search engine optimization (SEO), and in-house SEO. The rest of the busy week was filled with over 200 sessions, keynote speakers, and enough information and content to fill a library or two.
But don't take my word on what I was only able to see and hear as one person — check out what attendees all over Pubcon were tweeting about!
Keeping up with Pubcon's social media effort is a breeze when using the right hashtag: #Pubcon and following the right people, like the people below.
Most Tweeted Pubcon 2012 Topics by Subject:
Pubcon Masters Group:  Keynote by Greg Boser
Greg's Keynote touched on the subject of authorship and author topical authority, in relation to Google + connections and relevance and quality of links and content.
Watching @gregboser breakdown history/future of google authorship @ Masters session #pubcon – great stuff! 4sq.com/TU4iaV

— Mark Homer (@mark_homer) October 15, 2012
25 Things I Learned From Pubcon's Masters Group Training Day: It's Pubcon week over here in Las Vegas—one of … bit.ly/RydaxP

— Vasim Khan (@vasimkhan963) October 16, 2012
The importance of authorship is extending to link building. Not only the WHERE of your link, but now also the WHO of that link. @gregboser

— Kristy Bolsinger (@kristy) October 17, 2012
If you have employees who write content for you, make building up their reach/circles part of their jobs @gregboser #pubcon

— Ruth Burr (@ruthburr) October 17, 2012
Keynote Speakers and Top Panelists:
This year's Pubcon did not disappoint with the caliber, frequency or sheer number of world-class sessions and speakers in the Search and Social industry. They all brought their A game and groundbreaking insight on what's happening now and trending for the future of the web. See what your peers thought about the speakers and where you can find lists and references to their works:
#PubCon Speakers, Baby! 26 Positively Must-See Awesome Sauce bit.ly/RyNLr9 Social media, SEO, PPC, Affiliate MAGIC 🙂

— Marty Weintraub (@aimclear) October 15, 2012
For those of you attended #pubcon I made a Google+ Circle of all the speakers i could find on Google+ bit.ly/WWmqk7

— Bobby Mercader (@Rmercader) October 21, 2012
Good morning Pubcon! Here's the Best of #Pubcon 2012 (so far) managinggreatness.com/2012/10/18/bes… via @gilr

— Gil Reich (@GilR) October 18, 2012
Very cool to see that so many from our trade have authored books: pubcon.com/meet-speakers-… #Pubcon

— Tim Dineen (@TimDineen) October 17, 2012
Dr Robert Cialdini, opening keynote on "Persuasion" at #pubcon #vegas #stanford #speakersinstagr.am/p/Q2WpMHCDcb/

— Dave Taylor (@DaveTaylor) October 16, 2012
Recruitics' own @joshgampel is presenting at #Pubcon today. Discussing salaries and job choices for Internet marketers: twitter.com/recruitics/sta…

— Recruitics (@recruitics) October 17, 2012
Google Announcement by Matt Cutts (@MattCutts):
Google's new disavow links tool stirred the audience when Matt Cutts announced the launch at Pubcon on behalf of Google. Whether you believe that this is cutting edge, has already been done, or should only be used with caution, emotions on this subject were a mixed bag.
ANNOUNCEMENT for @mattcutts: new tool to disavow links to your site #pubcon twitter.com/WarrenWhitlock…

— Warren Whitlock (@WarrenWhitlock) October 16, 2012
Here are some key points for the google disavow tool. #pubconlockerz.com/s/253638382

— Mike Ramsey (@niftymarketing) October 16, 2012
I don't think Google would resort to a Link Disavow tool if negative SEO weren't a threat to their credibility. #pubcon

— Scott Cowley (@scottcowley) October 16, 2012
Woah, you now have some control over harmful backlinks to your site: selnd.com/QQYOt1 Nice #pubcon update from @mattcutts

— Lauren Hall-Stigerts (@lstigerts) October 16, 2012
Google's new disavow links tool: google.com/webmasters/too… #pubcon #usecautiously

— Andy Beal (@AndyBeal) October 16, 2012
SEO / SEM / PPC: Hot Topics and Trends
Pubcon has been a hotbed of information and groundbreaking news for the web publishing community, year after year. This year has been no different from years past. All of this year's sessions delivered powerful information on the future of SEO, PPC, social, and analytics to standing-room-only board rooms.
Every discipline works off of consumer insights – SEO should be no exception @ipullrank #pubcon

— Ruth Burr (@ruthburr) October 16, 2012
KeyRelevance Coverage of Pubcon Day 1, Local Search Tactics semclubhouse.com/local-search-r… #pubcon

— KeyRelevance (@keyrelevance) October 16, 2012
Bing Webmaster tools includes whole domain while Google webmaster tools can miss subdomains( said Microsoft employee) #pubcon

— Lauren Magyar (@LaurenMagyar) October 17, 2012
Bing Ads Get Keyword Destination URLsseochampion.com/seoblog/bing-a… #PubCon

— Michael Rotkin (@SEOChampion) October 19, 2012
Pubcon Day 1 – Social Signals in Search – Spotlight Session | SEM CLUBHOUSE ow.ly/1OZSF1

— Bill Allen (@mktgbill) October 16, 2012
Leveraging Social and Search:
Try searching for anything on Google or Bing right now.  No really — try it. More than likely, the first five to ten results will be from a social platform. You can see this in searching via images, or simple keywords on the web search tool. Brands that aren't leveraging social aren't bringing in the results.
Social media rule of three — Push your brand 33% of the time, Be your brand 33% of the time, Share interests 33% by @cshel #pubcon

— Nico Miceli (@NicoMiceli) October 16, 2012
At #pubcon?~Dont miss: Leveraging Pinterest as a Marketing Channel w/ @jennifercario~and come 2a special book-chapter signing event Booth 22

— Market Motive (@MarketMotive) October 15, 2012
Tweet Me Maybe – Best chance to get RT – schedule it later in the day and put link in first 25% of tweet @danzarrella #pubCon Social #PR

— Lisa Buyer (@lisabuyer) October 16, 2012
"Bombshell: Social is not a trend, it is here to stay" – @duaneforrester #pubcon #bing

— Nico Miceli (@NicoMiceli) October 17, 2012
The Future of Search & Mobile:
What's trending? I asked that question when people walked by the Onward Search booth. What's THE thing I should be looking for in the future of search marketing? The same answer came back at me several times; simply put, "The future of search and social marketing is in the palm of your hand: mobile."
Ignore mobile SEO and leave a lot of money on the table. ow.ly/i/11Svo@sspencer at #pubcon RT @hurracom

— Yo! Yo! SEO (@YoYoSEO) October 16, 2012
RT @rehor: A summary of the Mobile Search & Marketing session from #PubCon Vegas 2012: goo.gl/YB3aN <Very thorough!

— Global Mktg Tactics (@GlobalMTactics) October 17, 2012
#PubCon Insight: When using Responsive Design, plan for mobile first and work your up screen sizes [by @saffyre9]

— David Carrillo (@davidcarrillo) October 16, 2012
Calls from mobile search will eclipse calls from desktop search in 2015: and think about how people find you on mobile @johnmbusby #Pubcon

— Tommy Redmond (@tredmond) October 17, 2012
My notes from the Competitive Intelligence Social Media Tools and Tactics session at PubCon Vegas 2012: goo.gl/lLZ6V

— Elmer Boutin (@rehor) October 19, 2012
Presentations from Pubcon
If you missed anything from the Pubcon sessions or labs, search through twitter and you'll find a plethora of videos and presentations uploaded by the speakers themselves. Here's just a few! Use these keywords to find MANY More tweets:  "My #Pubcon Presentation".
Here's a link to my #PubCon presentation today on National Companies and Local Searchgoo.gl/VW6wc

— Matt Marko, SoLoMoFo (@BackyardMktg) October 16, 2012
My #pubcon presentation : The Social Media Analytics Funnel /How I Met My Customer is now on @slideshare slideshare.net/kology/the-soc…

— Alan K'necht (@aknecht) October 19, 2012
My #SEO Tools presentation from #Pubcon: Tools for More Efective SEO Outreach slideshare.net/skitzzo/tools-…

— Ben Cook (@Skitzzo) October 23, 2012
My "Think Outside the Keyphrase" presentation for those who missed it. topdraw.com/presentations #Pubcon #keywordresearch

— Ken Jurina (@kenjurina) October 20, 2012
My #PubCon presentation "The Content Engine" is now available here: ow.ly/esfxS

— Arnie Kuenn (@ArnieK) October 18, 2012
For those who asked for it … my Advanced Keyword Modeling presentation from #pubcon slideshare.net/billhunt/hunt-…

— Bill Hunt (@billhunt) October 17, 2012
What happens in Vegas gets posted to Slideshare: My #pubcon presentation on In House SEO tools and processes is here: aka.ms/ur1i4f

— Alex Volk (@alexvolk) October 19, 2012
Thank you
This blog post couldn't have been created without the tweets from those that attended and took part as a speaker from Pubcon 2012. I'm sure I missed tons of other great coverage! If you see any other great posts on PubCon sessions, speakers or parties that I haven't covered here, paste the link below for others to share and retweet.
Oh, and don't forget to follow me on Twitter!
I came, I conquered, I blogged then tweeted #Pubcon 2012 Topics by Subject www.onwardsearch.com/?p=5616

— Jennifer Brabson (@jenniferbrabson) October 25, 2012