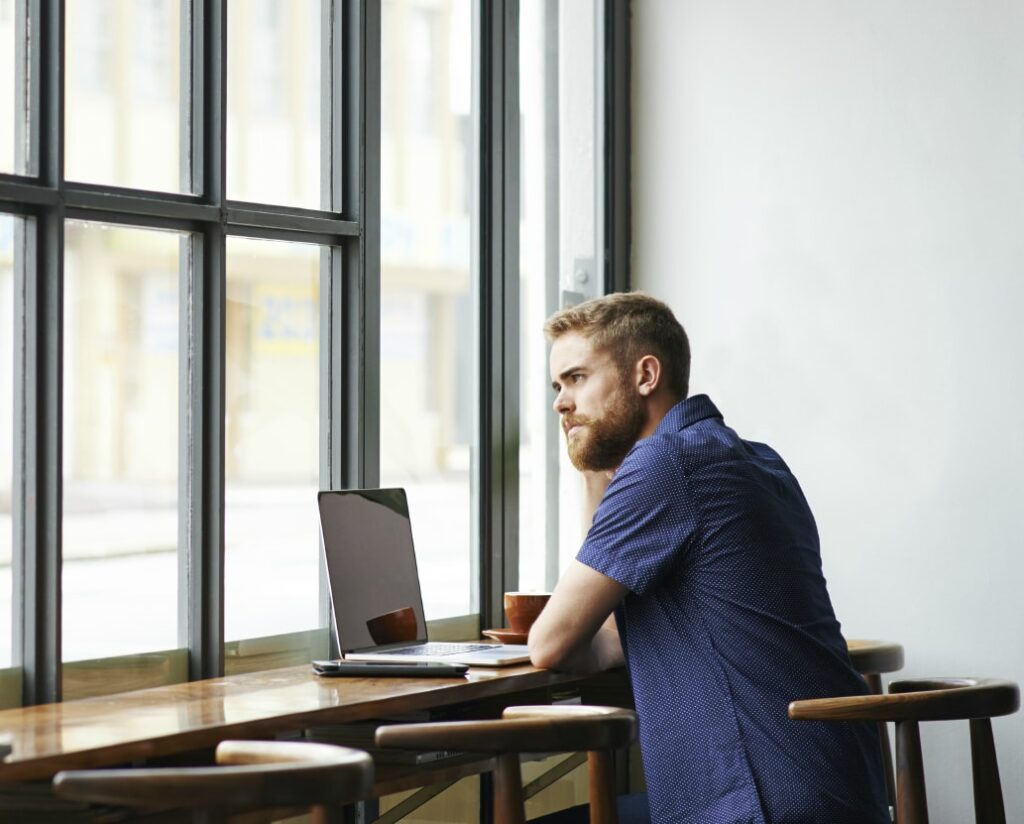 A passive job seeker can best be described as an individual who is currently employed, with no immediate or pressing desire to switch companies, but is happy to entertain new employment opportunities regardless.
If you consider yourself a passive job seeker, then you're not alone. In fact, a whopping 72 percent of American adults say they keep track of other open jobs in the market.
With that said, we asked our in-house recruiting experts what makes a passive job seeker stick out amongst the crowd. Here are a few tips for how to get noticed as a passive candidate:
For social
Log into LinkedIn daily: LinkedIn is the overwhelming go-to social site for recruiters. When recruiters search for passive candidates on this network, their search results are determined by LinkedIn's algorithm, which (in part) ranks users by their level of activity. By logging in and clicking around once a day, you'll better your chances of being found.
Consider a keyword strategy: Just as blog writers have to keep keywords top of mind if they want to rank high on search engines, job seekers can also use keywords in their profiles that recruiters might search, to make themselves more visible. If you're a content writer, for instance, you might want to include the terms "content marketing", "blogger" and "copywriting" somewhere in your social profiles to begin to rank for those search terms.
Sync up your profiles: While, chances are, you'll be found on LinkedIn first, recruiters and hiring managers alike can find you on any social network; so sync them up. Make sure whoever visits your profile, regardless of social site, receives the same or as similar an experience as possible. Not only will this help talent acquisition professionals determine you're a credible candidate, but it will also help you establish a personal brand.
For job boards and aggregators
Update your resume: This one is rather simple, but you'll want to make sure that wherever your resume exists online, whether it's a site like Careerbuilder or one like Indeed, it's always updated. Since you'll never know exactly when someone will be pulling it from one of these sites, you'll want to update on a regular basis–once a month should suffice.
Use the proper terms in your resume: Just as you want to consider a keyword strategy for social sites, you'll also want to consider such a strategy when updating your resume. This can help you be found more easily, and also keep you prepped for interviews, where using industry terminology shows a command and knowledge of the space.
For portfolios
Make it accessible: Your social profiles shouldn't just include a keyword relevant bio and an updated list of accomplishments and responsibilities at your previous and current place of employment. Use your profiles to promote your portfolio and display it prominently, if you have one. Which brings us to a follow up point: Make sure you have a portfolio of your work!
Clean it up, make it concise: Having a portfolio alone won't impress any recruiters or hiring managers. However, having a clean, concise and updated portfolio is something that will garner eyeballs and show off your attention to detail and commitment to your work. (If you're a UX professional: Check out our recent blog post on how to win jobs with your portfolio, to get more tips on what recruiters are looking for).
While there are a number of tactics passive candidates can use to gain the attention of recruiters and hiring managers, but the number one way to learn about you new employment opportunities is to get in touch with an industry-specific recruiter who's well connected and can market your elevator pitch.
If you're ready to learn your market value, are interested in hearing about new employment opportunities, or are just ready for something new, contact Onward Search today.