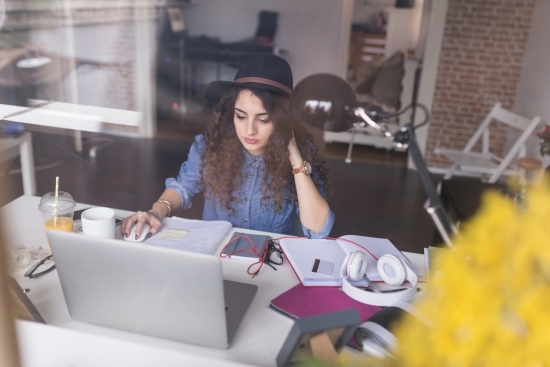 Working as a freelancer may have once seemed like an unattractive second option to a full-time job, but today it's one of the hottest trends in the labor market. And I'm not just talking about the Gig Economy.
As Fast Company notes in their post on the Freelance Economy, last year there were 15.5 million self-employed workers in the United States alone, an increase of nearly 1 million workers from the previous year. By 2020, experts claim, 40 percent of the workforce will be independent workers–or freelancers.
This move to independent work is one of the reasons the staffing industry has seen consistent, and almost unprecedented growth, over recent years.
And while freelance work might seem liberating–being your own boss, setting your own hours, and even picking your own clients–freelancers still face many of the same obstacles that typical job seekers face.
The biggest being building enough experience to win high-level employment opportunities with major brands. Employers trust staffing firms like Onward Search not just because of our access to freelance talent, but because of our access to highly-qualified and experienced talent.
Building experience for a freelance role that requires, say 3-5 years of experience, can be daunting. Luckily, there are a number of strategies you can employ to build up your portfolio, resume and experience.
Here are three ways you can build the experience needed to start landing the top freelance opportunities that staffing agencies like ours offer:
Build and maintain a personal website and brand:
If you want to make it as a freelancer, your first client has got to be yourself. What I mean by this is that you'll need to build and establish a digital presence. This may include creating a digital portfolio, a website to host it, and social media to distribute your content. Doing so not only allows you to develop real world experience–i.e. Building and maintaining a website and social media presence–but it will also help you stand out against the competition when you're ready to compete for those prized freelance opportunities.

Start small with gig sites:
Gig sites like Upwork and Thumbtack might not help you pay the bills, but they do provide a wealth of opportunities for aspiring freelancers looking to build their skills or experience. Since you'll most likely be bidding on projects for small businesses or even individuals, many of these assignments can be completed after work hours, on the weekends or in your spare time. However, many of these sites also require you to pay for each pitch you deliver to a prospective client, which is a departure from the staffing model where freelancers don't have to pay to earn an employment opportunity. As the old saying goes, you need to spend money to make money, and it seems that adage holds true for inexperienced freelancers looking to build a career of independent work.
Continue your education:
In the ever evolving digital creative landscape, the list of skills in demand is constantly changing. Coding languages change, as do marketing best practices, and it's your job as a freelancer to constantly be up to date on the skills and experiences employers need most. Luckily, there are a number of ways you can continue your education as a digital creative. There are a plethora of websites, like Codecademy, that offer cheap self-taught courses on both new and familiar coding languages. Other sites like Lynda–which we offer free access to, for our freelancers–has an even more diverse wealth of knowledge, with online courses in everything from UX techniques and best practices to training on popular business technologies. You might even consider continuing your education in a traditional sense and earning an advanced degree in your field of study. Regardless, continuing your education not only helps you build your resume, but is proof of concept to hiring managers that you care about your work, and are committed to providing the best quality product to clients.
As many of our freelancers will attest, being an independent worker is not only fun and exciting, but one of the most fulfilling ways to make a living. However, as more and more employers begin to rely on contingent workforces, their expectations of freelancers' qualifications will continue to rise. That's why it's critical that if you're considering a career as a freelancer, that you've done the groundwork to build enough experience to win top jobs.
Think you've already got what it takes? View our list of freelance job opportunities to make the next leap in your career.