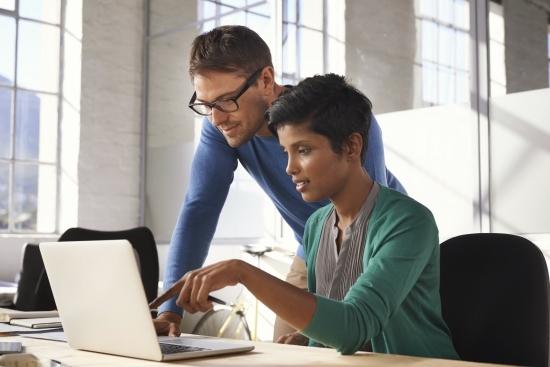 For businesses today, technology can be your best friend, or your worst enemy.
It seems like, for every CMS that can help keep you organized, or for every big data solution that promises to make you more efficient, there's two or three other advances in the consumer tech space that shift your company's priorities and demands.
For instance, social media platforms have made it a priority for companies to employ content strategists who can communicate to consumers through these platforms. The proliferation of mobile devices and smartphones has made a company's digital presence mandatory.
And the list goes on and on.
At Onward Search, a significant number of our clients come to us with these exact business obstacles: We refer to them as one-off digital projects. They're projects like building websites, updating user experience interfaces, establishing social media strategies, rebrandings and the like. They're projects that our clients come to us to help staff, because their current workforce simply lacks the skill sets or bandwidth.
It's a common problem with varied solutions, and most employers will stick to one of these three options:
Hire new employees
Work with a digital agency
Work with an in-house freelancer
Many employers today don't want to make a new hire to handle one-off projects because they simply won't have more work for them once the original project is completed. Similarly, working with a digital agency isn't always the right fit, depending on the scope and size of your project.
For most employers, working with an in-house freelancer becomes the best option available, and here's why:
Cost: When you work with an in-house freelancer you're only paying for the work you need. New hires require committing to a salary and benefits, and working with a digital agency is at times quite expensive, depending on how many creatives they've put on your account.

Collaboration: Hiring an in-house freelancer gives you all the advantages of working with a full-time employee without the long-term commitment. You'll be able to collaborate with them as you would with any other employee and exert as much control as you'd like over the finished product. Digital agencies often produce high-quality end products, but managing your project remotely, and keeping delivery within an established timeline is difficult and often time consuming.
Flexibility: Working with an in-house freelancer gives you the most flexibility. You can leverage their skills on a contract-basis, or hire them full-time when it's all said and done. And, if you're not ready to bring them on full time at the end of their contract, the relationship you'll build with them means you'll always have them in your corner if future projects pop up.
Now, we may be a bit biased but at the end of the day, the advantages of working with an in-house freelancer are pretty evident. If you're currently considering temporary, or temp-to-hire creative, digital or marketing talent, we can help.
Contact Onward Search today to speak with one of our industry-specific recruiters and how we can help put talented minds to work, for you.