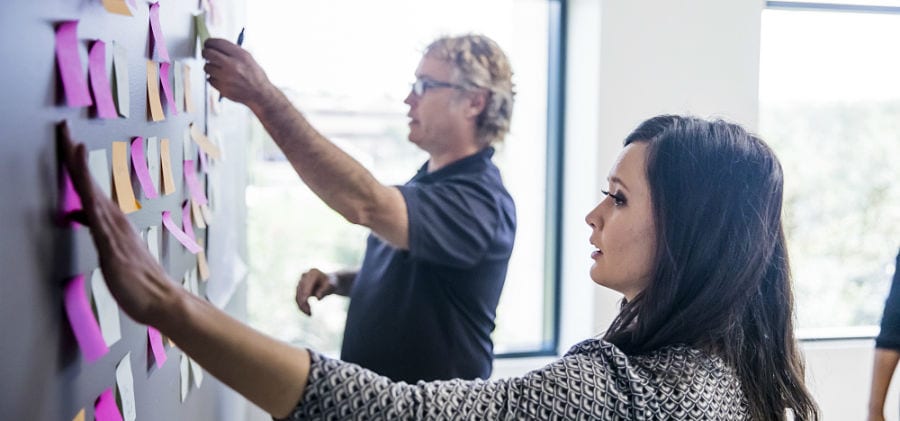 Thanks for coming back for another edition of This Week in Creative Staffing–Onward Search's weekly news roundup of important and thought-provoking content that matters in the creative staffing space.
Project Management is Key to Driving Business Success
As the global economy continues to shift, businesses are feeling the crunch and competition is becoming stiffer. As such, companies across the world are looking to IT to give them a competitive advantage, but according to a new survey nearly a third of all projects are at risk of failure. Why? A lack of quality Project Management talent. Read on to learn why project managers are more important than ever, today. (Computer Weekly)

[Easily hire top IT talent in your area with Onward Select]
5 Reasons SEO Copywriting Makes Your Website Better
The very fact that you're reading this blog–our weekly news roundup–right now shows that content is effective at bringing new visitors into your website. But how does this content, and content like it, get from ideation to completion. It's a lot of work and a lot of heavy lifting performed by Copywriters with expert knowledge of SEO. In this blog, you'll see just how difficult it can be to get an effective piece of content up onto your website, and what the benefits of having solid SEO content could be for your business. (Huffington Post)

The Past and Future of Digital Marketing
If you work in Digital Marketing, you know that the space tends to work at warp speed. One minute you're trying to figure out how to effectively package your messaging into non-intrusive emails, the next you're taking a crash course in Facebook live videos. But to really understand just how face digital marketing moves, you'll want to take a look back over the last decade as this author does here. In this post, you'll read about lessons learned in Digital Marketing over the last 10 years. And, as a note, Onward does specialize in creative staffing. Check out all the positions we staff at the bottom of this page here. (AdWeek)

[Find and hire UX Designers, Marketing Talent and more. Get started, today.]
UX Can Make Your Business Disruption Proof
If you keep a trained eye on industry blogs and news outlets, then you probably agree that it can at times feel like businesses are simultaneously popping up and fading away every day. In this sense, businesses today are a lot like fireworks: they tend to enter a market with a bang, burn bright, but then burn out fast. So, what can we learn about businesses, like IBM for instance, who have stood the test of time. It all has to do with a meticulous eye for User Experience design, as you'll learn here. (CRM Magazine)

Want more creative staffing news? Check back next week for another roundup, and keep an eye out for content for job seekers and hiring companies alike, on the Onward Search blog.