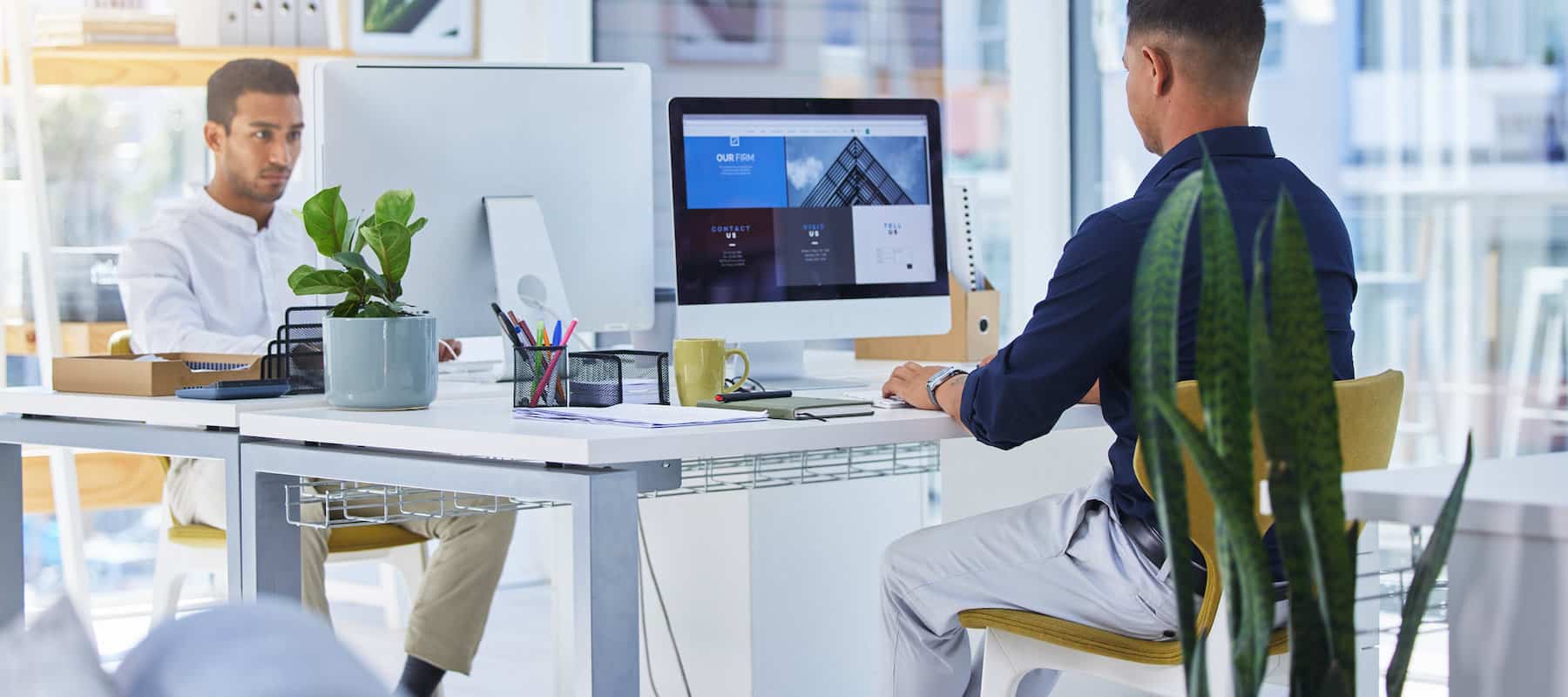 What makes a great web design great? You know it when you see it. People may not be able to articulate or understand why, but they recognize what works and act upon it. When web designs succeed, browsing and purchasing is as effortless as it is enticing. Whether you comprehend the latest design styles or the intricacies of web development—you feel the difference when your eyes spot art or a webpage puts your mind at ease. Your customers can too.
Research shows that web design is a critical determinant of consumer behavior and one of the most valuable tools in any organization's kit. The challenge is understanding the science behind the sentiment and keeping up with the industry's ever-changing landscape to evoke the reactions you seek in your audience.
Here are 5 trends to accomplish your website's goals through design: ​
1. Remember simple is most successful.
Minimalism is not just popular; it's proven. Multiple studies have reached the same conclusion: the simpler your web design, the better your results. Complexity obstructs clarity. White space creates beauty, communicates elegance, and captivates attention. A few design elements go a long way.
2. Live in the mobile first world.
By 2025, 72.6% of users will access the internet exclusively via mobile device. Only the websites that can adapt can survive and succeed. Mobile responsive sites adapt to any size of screen to give users the best experience possible, whether thumb scrolling or mouse scrolling.
3. Make voice activation an option.
Voice activation is now a requirement for search engine optimization, and voice shopping is poised to become a 40 billion industry. Elevate your website with voice search and speech recognition technology to give listening to your customers a new meaning.
4. Design for dark mode.
While dark mode was originally only used at night, the display setting is increasingly used at all hours of the day. Also known as 'black mode' or 'night mode,' dark mode reduces the blue light that devices emit and preserves battery life by making light backgrounds dark. Most importantly, users find the look aesthetically pleasing.
5. Be accessible to all.
From leveraging artificial intelligence to simply increasing color contrasts or using functional alt text, there are myriad ways to make sites more accessible in 2022 and beyond. The benefits of making sites more accessible to people with disabilities surpass altruism and ADA compliance. Inclusivity not only tells customers you care; it also positively impacts conversion rates. Accessible sites are effective sites.
As 2022 flies by, get your websites ready for 2023. High-performing brands continuously improve their designs over time with the latest trends in mind. From simplicity to accessibility, these popular practices will help you boost web traffic, generate leads, and drive the conversions that every business needs. Customers may not know why, but they will feel the difference, and they will act upon it.
---
It takes talent to turn trends into triumphs. 
If that's what you do, we've got jobs for you. If that's what you need, we've got that too. Many of our recruiters used to be digital project managers, UX designers, and developers themselves. Now, we use our talents to find talent.
Find web design talent or work.
Connect with us to hire remarkable people or get hired by the nation's leading brands.