How To Make Your Resume Stand Out
Your resume has literally seconds to entice a hiring manager into wanting to learn more about you. So how do you make it stand out from the rest? Here are 5 essential tips to make sure yours is one of the chosen few.
Easy On The Eyes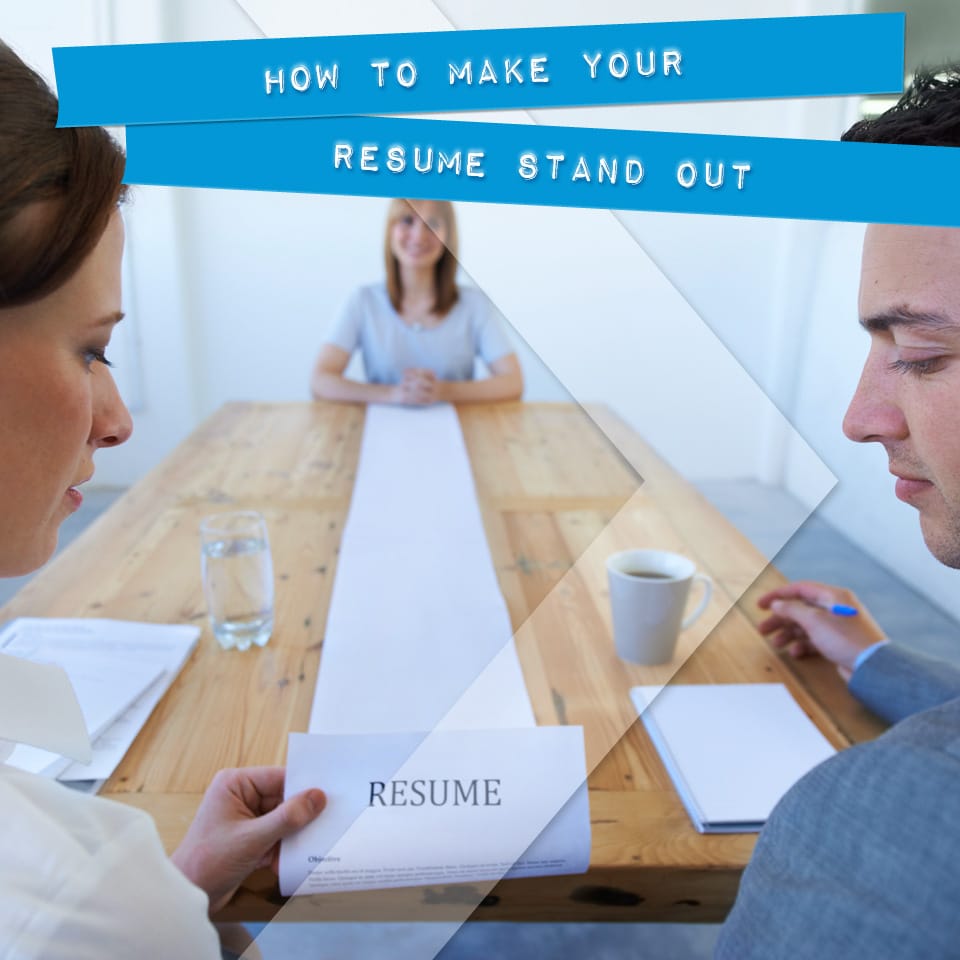 When was the last time you were happy to see a never-ending block of microscopic text on your favorite blog, formatted in a crazy serif laden font? Probably never; and the people reading your resume can relate. Whether you are the most creative HTML5 guru in the world or you specialize in crunching website traffic numbers, your resume must be simple and easy to scan through. Make your resume easy to read and digest with a simple font, a reasonable font size, and the right amount of negative space. The reader will thank you and probably give you more consideration as a result.
Tell The Right Story
Your resume needs to be more than just a list. It has to convince the reader that you are the problem-solving, money-saving, brand-boosting, idea factory candidate he or she is looking for. All the elements of your resume should fit together to support the idea that you are perfect for the particular job you are applying for, whether it be a UX consultant or Android developer. If part of your resume doesn't contribute to this story, it doesn't belong there.
Numbers, Numbers, Numbers
Businesses can't afford to hire based on strong objectives and impressive action-verbs. They need to see concrete proof that you can measurably improve the organizations you work for. Whether you work in Graphic Design, Copywriting or Web Analytics, you can always demonstrate success with numbers and your resume is the best place to do that.
Don't Be A Stranger
Networking isn't always fun, or interesting for that matter, but keeping up with it is essential if you want to build an online network that will practically find your dream job for you. Become a regular and active participant in your online networks so your name and info remain fresh in your contacts' minds.  And above all else, be friendly and helpful. No one wants to recommend or hire a pushy Flash designer or an impatient link builder.
Leverage Word of Mouth
Much like the reviews on the inside of a book jacket or the bottom of a movie trailer, recommendations can have a big impact on the decision process, and your job search is no different. Remember when that client sent you a gift basket and named their second child after you for the work you did on their logo? Including endorsements like this in your resume allows the true fans of your work to do some of the talking for you, especially if they're well written and formatted properly.
Be Ready to Travel
The best resumes out there are ready to impress and inform readers regardless of how they're being read. Make sure your resume can be sent and read error-free, whether it's requested in the body of an email, an online form, as a web page or in someone's hand.
Follow these steps and you'll have the foundation for an attractive, effective, and sharable resume that will open doors and get you that much closer to your dream job.