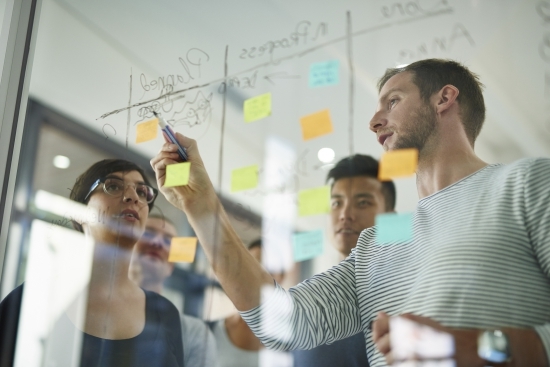 "This Week in Creative Staffing" is a blog series by Onward Search. Each week, we'll bring you a quick round-up of some of the most interesting, newsworthy and thought-provoking articles we've come across about the creative staffing industry, in the last week.
With that said, here's what you missed in the week that was:
The 7 Roles You Need to Create a Successful Content Marketing Team:
Content marketing is one of the most important channels a business, brand or digital agency can leverage in a world where consumers control more of the customer journey than ever before. However, building the right content marketing team, to generate the greatest ROI, is contingent upon your ability to satisfy seven key roles. Read on to learn about what roles your team might be missing.
How to Squeeze Every Last Drop Out of Your 2016 Marketing Budget:
The end of the year is rapidly approaching, which means marketing decision makers are about to be consumed by planning for the 2017 fiscal year. But, before we look ahead to next year, it's important to squeeze every last drop out of your 2016 budget because, as the old saying goes, "if you don't use it, you lose it." Read on to learn about the best ways to get the most out of your remaining budget dollars. Hint: Talent is the number one investment you can make!
Smart Home Devices Are Giving Brands a Whole New Way to Advertise:
If you don't yet own an Amazon Alexa or a Google Home smart speaker, you might not understand their appeal. But for early adopters, the ability to harness the power of the internet's infinite knowledge by simply asking a question is… well addicting. Which is why major brands are starting to find ways to advertise through these smart home devices. Read on to learn how the smart home is revolutionizing advertising–mainly through innovative content marketing distribution.
The Psychology Behind UX (And Why You Need It):
There's something interesting going on in user experience (UX) design today. The consumers who use technology with good UX design are beginning to follow predetermined paths within those user experiences. There's a certain level of psychology behind this phenomenon that, if understood, it could be used to guide users directly down the path of your choosing. Read on to learn about the psychology behind UX and why having great UX talent can be a game changer.
15 Mind-Blowing Stats About Instagram:
Is Instagram the best social network for your brand or business? Outside of its parent company Facebook, it just might be. Instagram's ad revenue is projected to reach nearly $3 billion by 2017, and the majority of users willfully and gladly follow brands–effectively welcoming them into their news feed. Read on to learn more shocking facts about this social network, and when you're ready to hire an Instagram expert of your own, contact us here.
Want more creative staffing news? Check back next week for another round up, and keep an eye out for content for job seekers and hiring companies alike, on the Onward Search blog.