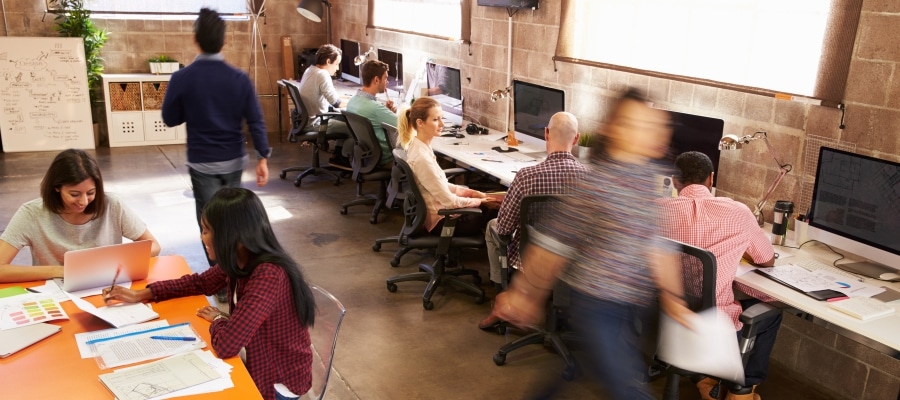 "This Week in Creative Staffing" is a blog series by Onward Search. Each week, we'll bring you a quick round-up of some of the most interesting, newsworthy and thought-provoking articles we've come across about the creative staffing industry, in the last week.
With that said, here's what you missed in the week that was:
3 Last-Minute Digital Trends You Need to Account for Before the Holiday Marketing Chaos:
Chances are you already have a holiday marketing plan in place, and are well underway of execution. However, if your holiday marketing strategy is set in stone, your potential ROI might be as well. There are 3 last-minute digital trends that you'll want to consider, and modify your strategy to accommodate if it doesn't already. And remember, when last-minute adjustments to marketing strategies take place, it can be helpful to bring on temporary marketing talent to assist during a chaotic time of the year.
8 Handy Commandments for Creating Awesome UX:
UX Design professionals walk a fine line between science and art. At times, it can be hard to balance both, and when one aspect of UX design is paid more attention than the other, it can lead less than satisfactory results; a design that's beautiful, but not useful, for example. These eight handy commandments for creative awesome user experiences can serve as a guide for your creative team, or as a checklist of needs you need talent to fill as you grow your UX supporting cast.
Is There a Stranger Thing Than Your Brain on VR?:
There's been a lot of talk and excitement around VR of late. Not only does it look to be the holiday shopping must have for 2016, but it's also projected to be a massively huge industry–with early projections coming in at around $80 billion by 2025. With that said, this new technology is presenting challenges for UX designers, and new opportunities for marketers. Read on to learn about the highs and lows of VR that are sure to come.
How to Manage and Develop Freelancers:
For many businesses, managing a bullpen of freelancers isn't out of the ordinary, but for a number of startups, digital agencies and even larger, established corporations are just started to dip their toes into the contingent workforce talent pool. Read on to learn about the benefits of leveraging freelance talent, how best to develop their skills while they're with your team and what some of the challenges you could encounter might be.
Want more creative staffing news? Check back next week for another round up, and keep an eye out for content for job seekers and hiring companies alike, on the Onward Search blog.