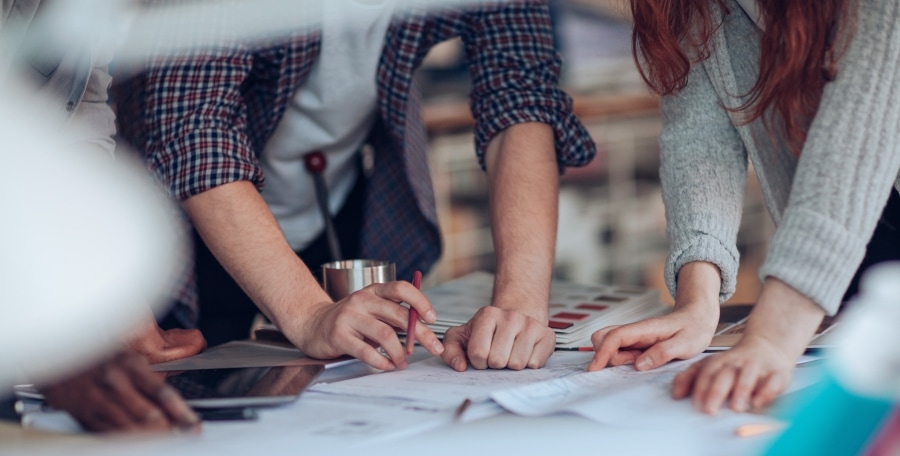 "This Week in Creative Staffing" is a blog series by Onward Search. Each week, we'll bring you a quick round-up of some of the most interesting, newsworthy and thought-provoking articles we've come across about the creative staffing industry, in the last week.
With that said, here's what you missed in the week that was:
8 UX Design Mistakes Made by Designers and How to Fix Them:
With the first week of the new year under your belt, you're probably ready to get cranking on new initiatives, like that mobile app you've been talking about since early 2016. As you consider the talent you'll need to make this a reality, read up on these common UX design mistakes, to make sure your next hire isn't leading you in the wrong direction.
Five Snackable Content Ingredients to Add Flavor to UX:
Quick: Think about your favorite mobile app, website or digital service. Got it? Chances are, this product stands out amongst the masses because it gives you exactly what you need, without unnecessarily added content. This is called snackable content, and you'll want to read up on it before you start your next UX project.
Your Project Management New Year's Resolution:
Does this blog beat the proverbial New Year's "dead horse?" Sure. But it's an important read if you're heading into 2017 with project management on your hit list. Check out this post to learn about the five things every project manager should have on their radar–and remember if you're ever in need of project management talent, Onward Search has you covered.
What Will 2017 Bring to Account-Based Marketing and AI?:
The start of a new year is filled with promises, and if you're business is growing it probably means bringing on new talent to help support your expanding needs. If the talent you're hiring for falls in the space of account-based marketing, you'll want to give this article a look. Read on to learn about where ABM is headed in the year ahead, and why AI will be important to their success.
Want more creative staffing news? Check back next week for another round up, and keep an eye out for content for job seekers and hiring companies alike, on the Onward Search blog.