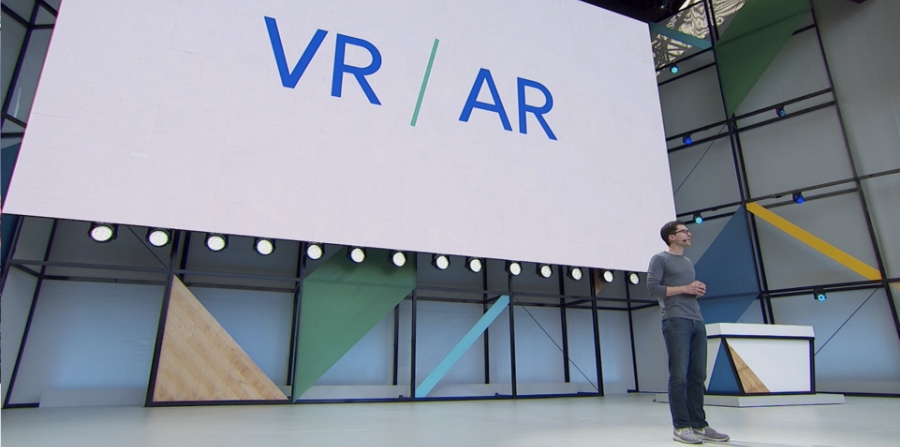 Thanks for coming back for another edition of This Week in Creative Staffing–Onward Search's weekly news roundup of important and thought-provoking content that matters in the creative staffing space.
This weekly column is your guide to recent and buzzworthy trends, insights and hiring advice.
Here's what we're reading this week:
Study: More Tech Workers Finding Homes Outside IT Departments
Once confined to IT departments across the business landscape, a growing number of technology professionals are now finding opportunities in other areas of the business. As noted in the study, this move of tech professionals from IT to departments like finance and business development isn't a sign of a decline in the importance of IT. Rather, it shows the need for a "tech-savvier workforce." Read on to learn more about how the ever expanding pervasiveness of technology has begun to change the skills needed to compete in today's workforce. (GoCertify)

UX for IoT – 5 Important Design Decisions
User experience professionals are seeing new doors open for them as the demand for their skills makes it's way off the web and into new devices under the umbrella of the Internet of Things. With a seemingly never-ending lists of gadgets to work on and improve–from smartwatches to smart salt shakers–the demand for UX professionals is on the rise. Read on to learn more about five specific obstacles in IoT that a UX designer could help you solve. (IoT For All)

[Find and hire UX Designers, Marketing Talent and more: Freelance | Executive Search]
Creating a Global CX Strategy Calls for Its Own Rules of Engagement
Customer experience (CX) is becoming an increasingly important piece of any serious brand's marketing strategy, as the customer continues to own more and more of the funnel. Businesses have begun making headway in optimizing for CX, but the overall consensus is, there's still a long way to go. Especially when building a strategy at scale. Read on to learn more about building CX strategies and the rules of the road to keep in mind when doing so at the global level. (CMO)

Google Thinks It Has Cracked the VR Adoption Problem
If you paid attention to the commercials running during the previous holiday season, you might think everybody has a VR headset–as it was largely marketed as the "It" item in 2016. However, VR adoption remains a problem, and Google thinks it may have just solved it. If the announcement made at their annual I/O conference is true, it could mean the line between fringe tech and mainstream could be crossed at very soon. Read on to learn more on how Google plans to bridge this gap and what it could mean for the VR market. (MIT Tech Review)

Want more creative staffing news? Check back next week for another roundup, and keep an eye out for content for job seekers and hiring companies alike, on the Onward Search blog.