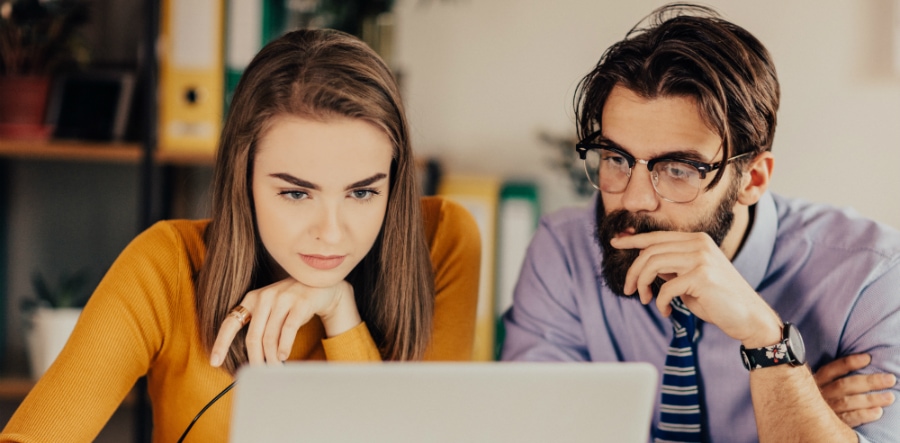 Thanks for coming back for another edition of This Week in Creative Staffing–Onward Search's weekly news roundup of important and thought-provoking content that matters in the creative staffing space.
This weekly column is your guide to recent and buzzworthy trends, insights and hiring advice.
Here's what we're reading this week:
Ikea's Top Designer on the Gift of Failure and the Future of Democratic Design
If you've ever visited an Ikea, then you've had a chance to experience what it's like walking through a living catalog. Indeed, with thousands of items on display, Ikea's maze-like stores are a showcase of decades worth of design work. But, how do the people at Ikea HQ keep products on the shelves fresh? In this article, AdWeek sits down with the head of design at Ikea to learn about their process, including how the company leverages more than 100 freelance designers to turn their ideas into reality. (AdWeek)
Wanted: Creatives With Data and Technology Skills
Major businesses across the country are searching for a purple squirrel: one which exudes creativity, but also has the data and tech skills needed to compete in today's increasingly information-based landscape. Read on to learn about the rising demand for creative's with an unconventional set of skills and the difficulty businesses are having attract this talent. (Adobe CMO)
[Find and hire UX Designers, Marketing Talent and more: Freelance | Executive Search]
IT Staffing: When to Retain, When to Hire Fresh
Digital creatives like UX Designers aren't the only talent in red hot demand these days. As businesses begin to grapple with maturing technologically, their need for IT professionals is skyrocketing. In this piece by Computerworld, the author takes a look at IT staffing best practices by analysing how some major brands are tackling the IT talent shortage. And remember, if you're ever in need of help staffing for IT professionals, Onward Select can help. (Computerworld)
Here's Why Millennials Are Ignoring Your Brand (And What To Do About It)
If you're having trouble attracting the Millennial buyer, you're not alone. As the most educated and productive generation ever, this demographic understands their value in the marketplace and selectively decides where to spend its influence. In this thought-provoking piece from Inc Magazine, learn why Millennials couldn't care less about your air-tight marketing strategy, and how you can start turning heads with Generation Y. (Inc.)
Want more creative staffing news? Check back next week for another roundup, and keep an eye out for content for job seekers and hiring companies alike, on the Onward Search blog.