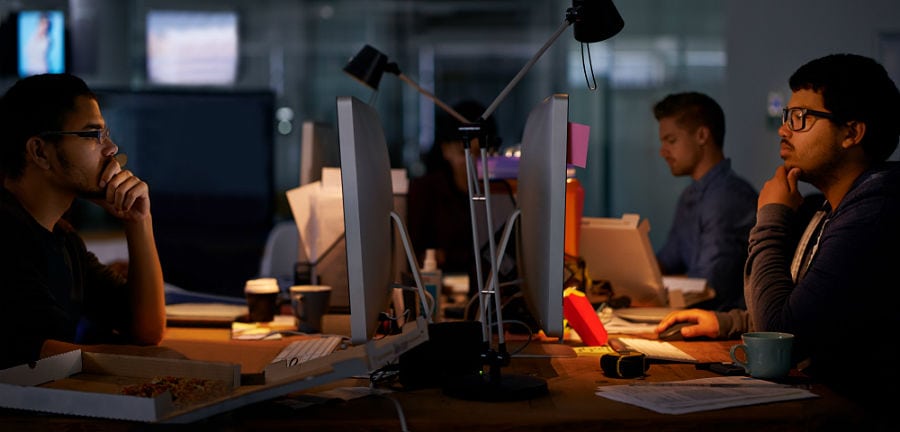 Thanks for coming back for another edition of This Week in Creative Staffing–Onward Search's weekly news roundup of important and thought-provoking content that matters in the creative staffing space.
This weekly column is your guide to recent and buzzworthy trends, insights and hiring advice.
Here's what we're reading this week:
Why Modern Marketers Need R Programming
Marketers today wear many hats, but as client and customer outreach becomes increasingly technologically driven, marketers are learning to wear yet another new hat: that of the data-scientist. This doesn't mean that the only marketers that will land jobs today are those with degrees from universities like MIT, but it does mean they'll need to start familiarizing themselves with tools such as the R programming language. Read on to learn more. (CMSWire)
How AI is Streamlining Marketing and Sales
Unless you've been living under a rock for the past few years, you're probably aware of the fact that each day artificial intelligence is becoming less science fiction and more reality. However, few outside of businesses that are currently adopting AI might understand the true impact this evolving technology can have on your bottom line: mainly through optimizing your marketing and sales processes. In this post, you'll learn through first-hand examples how AI is already streamlining these departments and remember, if you ever need help finding creative tech talent like those who work with AI systems, Onward Select can help. (Harvard Business Review)
[Find and hire UX Designers, Marketing Talent and more: Freelance | Executive Search]
How to Build an All-Star Analytical Marketing Team
As marketing becomes more data-driven it can begin to leverage more technology and, therefore, can help transform businesses in ways recently unprecedented. That said, the best analytics-minded marketing team won't be composed of "do-it-all" marketers. Rather, the best analytical marketing team will have a number of specialists whose skills are brought together by, as this author puts it, the conductor. While Onward Search can help you find the right marketing talent, this article will help you identify the skills sets you'll need to find if you want to build an all-star team like the one at SAS. (MarTech Advisor)
UX Is Driving a Driverless Future for Automakers
Think UX Designers are only good for website builds and app redesigns? Think again. As the the tech industry continues to try and fulfill all of sci-fi fantasies, UX design talent is finding a new home in the self-driving car space. This is important to note for two reasons: 1) it shows the growing need for UX Design talent in all types of businesses and 2) it marks a turning point for automakers who have historically failed to consider the user's experience. Read on to learn how the driverless future is being championed by UX Designers. (The Drum)
ZeroChaos Names 2017 Proven Performers Program Honorees
This article might be a bit (admittedly) self-serving, but it's still important news to note. ZeroChaos, a global provider of workforce management solutions, has just released their annual list of staffing agencies that made it into their "Proven Performers Program" and Onward Search is one of the agencies that made the cut. Read on to learn about the program, how it works and the qualifications that Onward had to meet to be considered for this list. (Business Wire)
Want more creative staffing news? Check back next week for another roundup, and keep an eye out for content for job seekers and hiring companies alike, on the Onward Search blog.