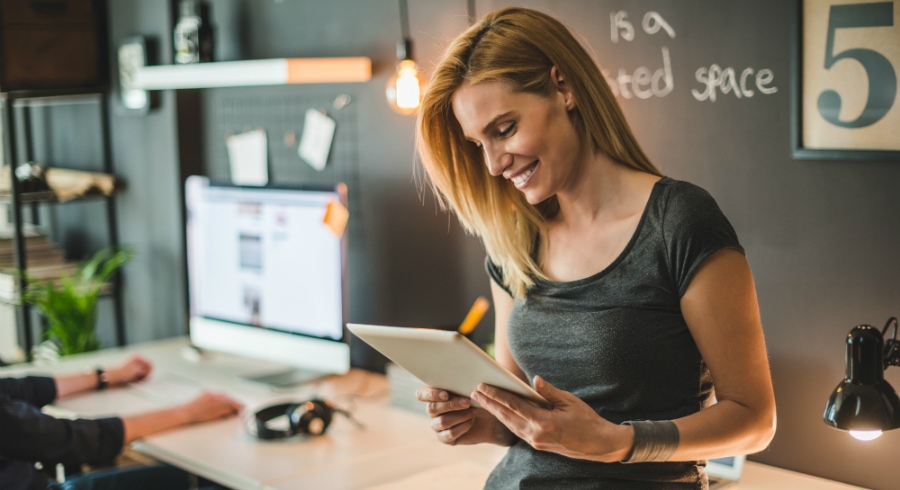 Thanks for coming back for another edition of This Week in Creative Staffing–Onward Search's weekly news roundup of important and thought-provoking content that matters in the creative staffing space.

Are Freelancers Happier Than Traditional Workers?
Company culture is critical to any organization's success today and one of the keys to having a solid company culture is having employees that are actually happy to be there. As the workforce continues to shift in more ways than one, a question many businesses are asking themselves is, "where do I find happy, qualified employees?" The answer, as it turns out, might be in the ever-expanding pool of freelancers. (Inc.com)

Experience: The Future of In-Store Retail
Is the brick-and-mortar dead? If you're to believe what you can find online, you'd probably believe that funeral happened years ago. But brick-and-mortar stores aren't just alive and well, some are finding ways to thrive in an age where Amazon wants to deliver items you ordered this morning, to your doorstep at night via drone. What it all comes down to is customer experience. Read on to learn about the niche that some have determined is the sweet spot where physical stores will once again thrive in. (Adobe's CMO)

[Find and hire UX Designers, Marketing Talent and more. Get started, today.]
Designers Are Forgetting One Major Element of the Design Process
Designers, especially product designers, are a hot commodity these days. With the rise of the internet and the advent of sites like GoFundMe and Kickstarter, the bar of entry into business has significantly lowered–given product designers even more options of where they might take their talents. In fact, it's one of the reasons we named product designers the most in-demand talent of 2016. With that in mind, it's important for anyone looking to hire a product designer to consider what they would and wouldn't want to see from their candidates. One item on the latter list might be this one major element many designers are forgetting to include in their design processes. (Fast Company)

8 Hiring Tips Every Startup Must Consider
If you're just getting your business off the ground, one of your biggest pain points will no doubt be growth. We're not just talking about growing revenue, but actually finding and hiring new, talented and qualified individuals. Here, we have a quick roundup of 8 important tips you should consider when hiring as a start up. We also suggest working with our industry-specific recruiters who can put you in touch with top talent you might not be able to find through traditional channels. (Sociable)

Want more creative staffing news? Check back next week for another roundup, and keep an eye out for content for job seekers and hiring companies alike, on the Onward Search blog.