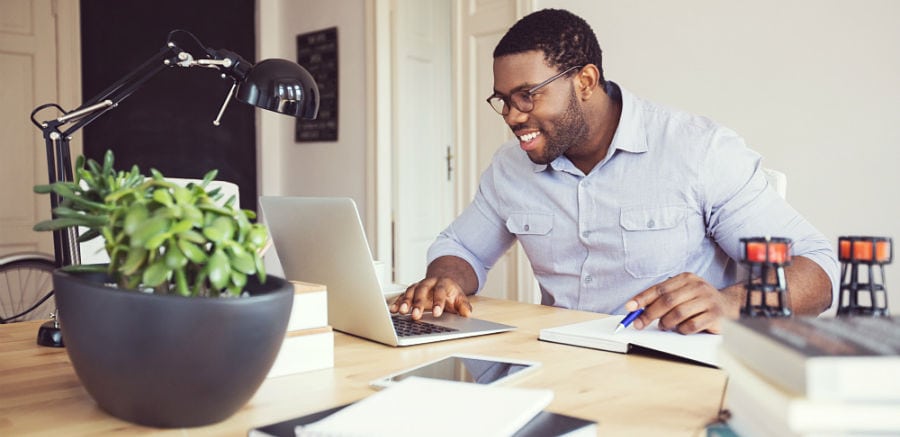 Thanks for coming back for another edition of This Week in Creative Staffing–Onward Search's weekly news roundup of important and thought-provoking content that matters in the creative staffing space.
This weekly column is your guide to recent and buzzworthy trends, insights and hiring advice.
Here's what we're reading this week:
Telecommuting: Why Hiring Remote Workers Might (Or Might Not) Pay Off
When it comes to trends in our workforces, many today mainly focused on one particular storyline: The growth of freelance workers and the subsequent growth of the Gig Economy. However, underlying this trend is an equally important statistic that every business should keep their eye on, and that is "Telecommuting." Read on to learn more about how telecommuting has increased from 39-43 percent of the workforce year-over-year, and what that means for your hiring strategy. (USA Today)
'IT and Marketing Have to Be in Lockstep,' Says FranklinCovey CIO
Over the last two decades, marketing has seen a rapid evolution from the traditional to the digital. But it seems, as more and more business takes place online and more companies are concerned about their customer experience, that new innovations in digital marketing are right around the corner. In this CMO exclusive, Adobe sits down with FranklinCovey CIO Carol Fineagan to discuss the role IT will play in marketing's next evolution and how that might affect your creative staffing needs. (Adobe's CMO)
How Much Has the iPhone Really Changed in 10 Years?
Believe it or not, it's been a decade since Steve Jobs stood in front of an audience in San Francisco to tease a new type of phone that looked a lot like an iPod with a rotary dialer attached to it. Of course, as many Apple fans know, Jobs was just having fun before the first-edition iPhone was truly unveiled. This post from Mashable takes you down memory lane and, while it's a fun post, also details the evolution of one of the most popular consumer-tech products of all time. (Mashable)
UI vs UX: Who to Hire
Study after study has shown that, for even the most experienced and talented of recruiters, hiring is becoming increasingly difficult, year after year. This difficulty is only compounded when trying to hire individuals outside of your "sweet spot" or in professions were titles continue to be debated today (as is the case with UI and UX). In our latest post, we take a detailed look at the differences between UI and UX, help you understand under what scenarios you might want to hire each time of professional and more. (Onward Search)
---
Want more creative staffing news? Check back next week for another roundup, and keep an eye out for content for job seekers and hiring companies alike, on the Onward Search blog.